The Solstice (O Solstício)
Português: No final da temporada, uma boneca encantada por amor causa estragos no hotel, já que casais improváveis são reunidos por mágica. Quando Solstice chega, Bro finalmente encontrou um jeito de fazer Kevin servi-lo?
Inglês: In the season finale a love-charmed doll wreaks havoc in the hotel as unlikely couples are brought together by magic. As Solstice arrives, has Bro finally found a way to get Kevin to serve him?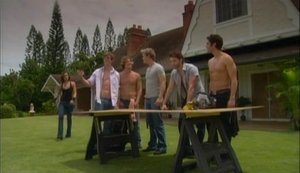 Nov. 01, 2006